Vetted has been a part of the team providing technology support for the Illinois State Police and their deployment of ALPR in and around the Chicago area during 2022.
"After an unprecedented number of expressway shootings in the Chicago area in 2021, the Illinois State Police mobilized resources agency-wide, including troopers, Air Operations, forensic services, and criminal investigation special agents, which cut the number of expressway shootings in 2022 almost in half," said ISP Director Brendan F. Kelly.
According to the press release, since the addition of license plate recognition cameras in combination with other agency resources in 2022, expressway shootings have decreased by 47%, injury shootings have decreased by 50%, and homicides have decreased by 88%.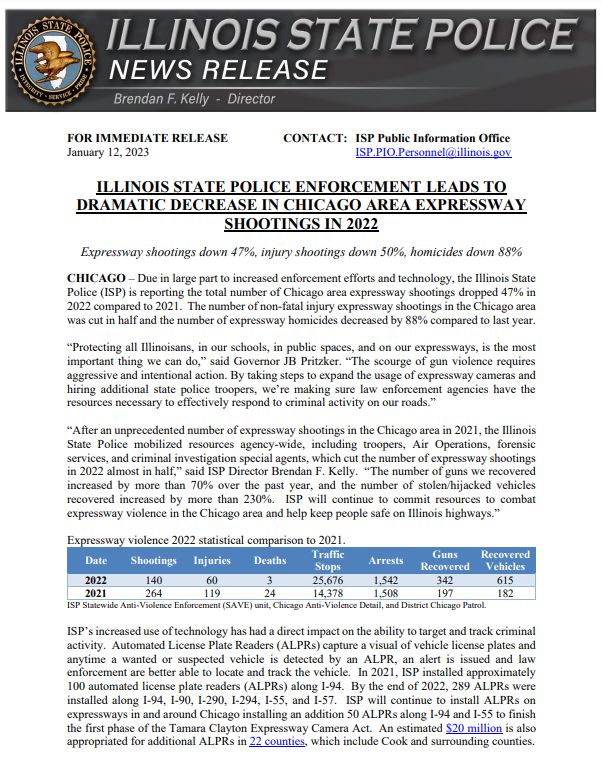 Page 1 of ISP's Press Release